Happy 15th Birthday, Fun with Financials!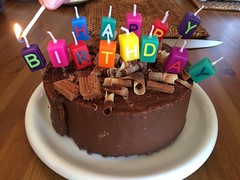 Introducing…Fun with Financials 2.0!
As many of you know, Carol started Fun with Financials in 2004 seeing a need to support the finance & compliance areas for the social justice community.
After six years of Fun with Financials brilliance under Carol's guidance: 2010 happened. Fate brought 2 finance nerds together in a way that would forever change history.
Julie met Carol while Julie was the Finance Director of State Voices – a civic engagement nonprofit that was lucky enough to receive some of Carol's consulting time. From their very first check-in call – they were instantly bonded. A financial capacity building project was born at State Voices and ran for 3 years. Carol & Julie's consulting – and best friend – bond was born.
In 2011, while on a site visit in New Jersey – literally in a public transit food court right in front of a Dunkin' Donuts – Carol asked Julie to be her partner in Fun with Financials. And in 2015, it became reality.
Nothing like a timely blog post, right?
Our only excuse is that we've been working crazy hard – with amazing new clients coming our way constantly – and we are so grateful. We've also been busy prepping a bunch of new material to get our beloved community more consistent support.
And finally – you all know that we love some math and let's do some quickly: Fun with Financials started in 2004…it's 2019 – yes that's right, our friends! It's Fun with Financials 15th ANNIVERSARY! 15 years of working with countless groups on finance training & support – all while having an insane amount of fun! So much gratitude for our clients and supporters along the way.
We are officially re-launching our website with a lot of new offerings to come, so tell your friends to sign up for our newsletter so you'll be the first to know about webinars and free tools we'll be adding along the way.
So let's kick off our 15th year with a lot fun together!
It's ALL here. And we couldn't be more excited.
Thank you all for your continued love & support!