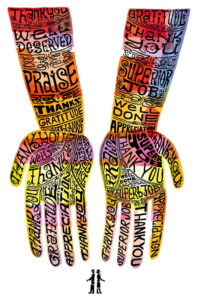 If you are an Administrative Professional, congratulations this is your week!
Administrative Professionals Week formerly known as National Secretaries Week started in 1952 "as an effort to recognize secretaries for their contributions in the workplace, and to attract people to secretarial/administrative careers."
Today the term secretary has become a bit obsolete. Replaced by administrative professional. And that's who you are if you are an administrative assistant, receptionist, budget manager, bookkeeper, maintainer of the website….
Often employers celebrate this day by giving their administrative support staff flowers, candy or a catered lunch. But we've got a better idea. How about providing your admin staff with some tangible benefits?
Here are a few gifts and benefits that we thought up. And some from the International Association of Administrative Professionals (IAAP).
Tuition reimbursement to attend college classes and work toward a degree
Membership and participation in professional organizations
Reimbursement for online training programs in technology, administrative, and management skills
Registration for appropriate conferences, seminars, and continuing education workshops
Ergonomically correct accessories, computer hardware/software upgrade, or monetary bonus for exemplary performance
Public recognition in a newsletter or online publication. Include why the performance made a difference to the organization, to a client, to the mission, etc.
Flexible work hours
Opportunity to leave work early
Extra time off
Extra coaching, mentoring or support
On the job learning opportunities
Increased authority
A choice of assignments
Tell us what's on your wish list.