Procedures Manual: General Ledger Review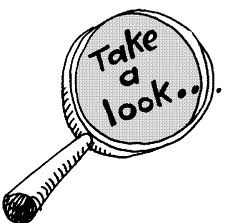 Guess what time it is? Time to write another installment of your Procedures Manual.
If you've been playing along at home, you're now halfway through creating your manual. And if you need to catch up, start by clicking here.
This time you get to answer questions about reviewing your General Ledger. You do review your General Ledger, right? General Ledgers need reviewing to make sure that entries happen correctly so your reports are accurate.
1) How do you access the General Ledger report?
2) Who reviews your General Ledger? Is it the same person that initiates, processes or approves transactions? Is this person familiar with the organization's financial activities?
3) What does this person look for when conducting a review?
Unusual transactions
Duplicate or erroneous payments
Correct fund year transactions
Transactions incorrectly posted to the wrong account or department/class
Allowable per policy
4) Does your reviewer employ a review strategy? If so, what activities do you review?
The dollar significance of an individual transaction
The risk level
All cash receipts, revenue and accounts receivable, payroll, recharges
Unacceptable expenditures
Or do they review all accounts?
5) What is the timeline and process for researching and resolving errors?
And if you need to know how to review your General Ledger, you can download our tip sheet here: