Procedures Manual: Know Your Insurance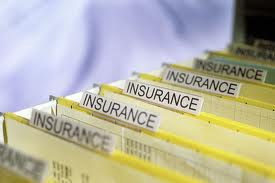 Congratulations!!! If you've kept up with this Procedures Manual production schedule, you are 3/4s of the way to completion. If you need to catch up, you can start here.
After writing about insurance, only two sections will remain. Just in time to ring in the new year!
Insurance. Not the sexiest topic in the world. Until you need it. Let's talk about a few types of insurance that many nonprofits carry.
General Liability
Most nonprofits carry this type of insurance, commonly known as "slip and fall" insurance. It covers your organization when someone is hurt or when her or his property is damaged in your office or wherever you conduct your business. This can also include the home of a donor who hosts a house party.
Property Insurance
Many nonprofits purchase property insurance to cover loss in the event of fire, earthquake, vandalism, storm… This type of insurance covers those risks, including risks to your building (if you own it) and to your fixtures, equipment, office furniture, computers….
Auto Insurance
Many nonprofits purchase auto insurance to cover the financial risks associated with use of the organization's or the staff or volunteers own vehicles to conduct the nonprofit's activities.
Worker's Compensation Insurance
Nonprofit employers must purchase worker's compensation insurance to provide compensation to employees who may injure themselves in the course of employment.
Directors and Officers (D&O) Insurance
Nonprofits frequently purchase D&O insurance to protect individual board members, employees, volunteers and the organization in the case of a civil suit.
Product Liability Insurance
Some nonprofits purchase product liability insurance if they sell products to the public. This type of insurance protects nonprofits from lawsuits alleging injury from an unsafe or defective product.
Professional Liability Insurance
Nonprofits may purchase professional liability insurance to cover mismanagement of the organization along with discrimination or sexual harassment claims. This type of insurance covers directors, officers, staff, volunteers and the nonprofit itself.
For each of the policies you purchase, make sure your procedures manual has the following information:
If your nonprofit purchases the insurance through an insurance agent or broker, what is her or his name and contact information?
What is the name and contact information for the insurance company?
Where do you file the policy?
Who is responsible for reviewing the policy before purchasing and/or renewing?
Who is responsible for paying the policy?
When does the policy renew?
Who knows how to file a claim?
How do you file a claim?
What is the maximum dollar amount for which your organization is covered?
What is the amount of your deductible?