Fun with Financials teaches nonprofit organizations practices that support informed financial decisions. We also work with foundations to align philanthropic processes to support a culture shift toward financial health. We make nonprofit finance engaging while holding a larger vision of change.
Fun with Financials seeks to transform the culture of competition for resources into one of cooperation and solidarity. We do this by creating a shared language and understanding of financial health. Our work encourages honest, direct conversations about money that build trust. And we have a good time doing it.
Fun with Financials aims to build a financially strong and, therefore, politically independent social justice movement. We replace fears associated with money with knowledge, and with strategies to sustain movements that can achieve our shared vision of a just and equitable society.
Carol M Cantwell launched Fun with Financials in 2004.
The Fun with Financials Approach:
We believe that anyone can learn to understand and manage nonprofit finances.
We promote knowledge-sharing throughout nonprofit organizations.
We appreciate the valuable contributions to our movements made by administrative and finance staff.
We surface the knowledge and resources that already exist in organizations while providing a framework to understand financial health.
We listen with full attention and compassion.
We try new things and learn from the experience.
We give and solicit direct and honest feedback.
We provide options not judgments.
We make financials fun!
About Carol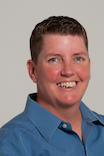 Prior to launching Fun with Financials in 2004, Carol spent 12 years in various nonprofit financial roles — from Office Manager to Chief Financial Officer to Co-Executive Director to Board Member. Carol has worked with hundreds of nonprofit and philanthropic organizations around the country to help build financial health and literacy in the social justice sector. In addition to her professional experience, Carol brings a degree in economics to this work as well as her sense of humor and ability to make financials fun!
Carol is the youngest of six kids and grew up in Boston. As a life long Red Sox fan and now a dedicated San Francisco Giants fan, she knows what it means to be loyal in adversity and how to savor the victories when they come. Carol dreamed of being an astronaut when she was a kid and even studied aerospace engineering in college. So when she says that nonprofit finance isn't rocket science, she means it!
She's learned from yoga and swimming that persistence yields transformation. She'll see just about any movie that comes out but will only truly love one or two. Sort of her approach to life as well.
Carol has married the same woman twice and is counting on the Supreme Court to keep it legal this time. She loves living in San Francisco especially the moment each day when the sun breaks through the fog.
About Julie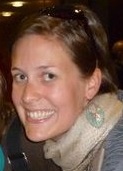 Julie Funke has been working with Fun with Financials since 2011. She has a true passion for using her strengths in finance, compliance and management to support the social justice movement. Julie works to help her clients think about the finances as a key tool to plan strategically and sustainably for their organizations.
Julie began her career at Ernst & Young then moved to an architecture and design firm headquartered in Detroit. She shifted to work full-time in the nonprofit world in 2010 when she was hired as the Director of Finance & Administration at State Voices – a national nonprofit that provides tools and resources to support civic engagement across the country. Julie held that role until 2015, when she shifted to work with Fun with Financials full time. Julie holds a BA in Economics and a master's degree in Accounting from the University of Michigan. She is also a Certified Public Accountant in the State of Michigan. She lives in Ferndale, Michigan with her husband Jay and their two feline friends, Barney & Elias. After work, you can find her on her yoga mat or harvesting from her urban garden.