It's Time to Thank Your Board Treasurer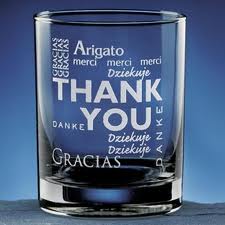 Traditionally, Americans take this time of year to reflect on our good fortune. We spend a few moments being grateful. Publicly. We give our money. We give our time. We show gratitude and generosity to those we love and to those we want to help.
Last year, I asked you to thank your finance staff, this year I'm asking you to thank your Board Treasurer.
Because Board Treasurers volunteer to do all of the following and then some:
Understand financial accounting for nonprofits
Work with the Executive Director and the chief financial officer to ensure that they make appropriate financial reports
Present the annual budget to the board for approval
Review the annual audit and answer board members' questions about the audit
Board Treasurers often do the job that no one else on the board wants to assume.
Board Treasurers become the unsung hero on the board.
They dig deep into the financial reports.
They sit through audit presentations.
They review 990s.
They wade into the budget.
They deserve your support. Respect. Praise. And gratitude. Give it up for the Board Treasurer. But also give them your rapt and full attention when they make their presentation. Don't make them do all of the heavy lifting. Review the financial reports yourself. Come to the meeting prepared to discuss and ask questions. Don't make them stand alone on the limb of financial oversight and review.
To all the Board Treasurers reading this, a heartfelt thanks for all you do.